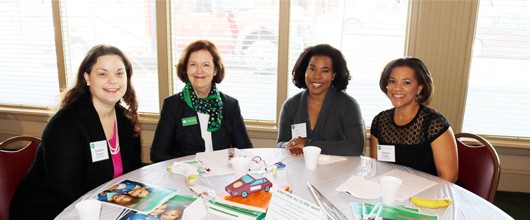 Annual Meeting Information
GSNCA Annual Meeting
April 22, 2017
Delegates and alternate delegates serve as the primary communication link between area Girl Scout members, community networks and the Girl Scouts of North Central Alabama's Board of Directors, and they elect our local representatives and national council delegates. View the delegate position description.
If you have any questions about Delegates, please email us or call 800-734-4541. 
Fall delegate training webinars: 6:30 – 8:30 p.m.
Thursday, November 17, 2016
Winter delegate forums: face-to-face meetings; 6:30 – 8:30 p.m.
Tuesday, January 24, 2017 – Tuscaloosa Service Center
Thursday, January 26, 2017 – Birmingham Service Center
Monday, January 30, 2017 – Cottaquilla Volunteer Center
Thursday, February 2, 2017 – Huntsville Service Center
Once selected by their service units, delegates may complete this form to be added to the council's delegate list to receive essential information.
Delegate Submission Form